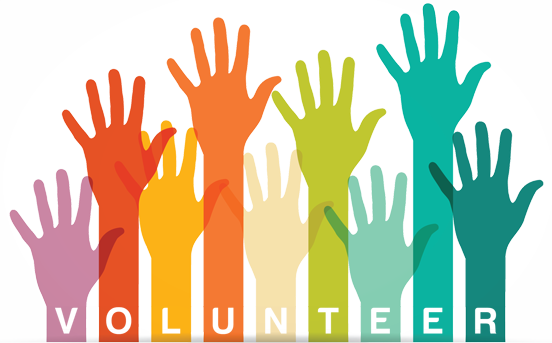 Volunteers are at the heart of everything we do. We have a range of roles available, from administration to furniture repairs and stock deliveries.
The roles we offer are adaptable to fit in with an individuals skills, interests and circumstances and designed to help you gain experience, make new friends and build confidence in the abilities you have. So if you're looking for a more "hands-on" way of tackling green issues then volunteering with us is for you.
If you are interested in any of the volunteer positions below please get in touch by telephone on (01382) 228806 or email at: hello@taysidereusers.co.uk.
Administrative Assistant: We are looking for individuals to undertake the filing and updating of records, book-keeping, mailing, and similar administrative tasks. Ideally you will have some office work experience and be able to provide us a few hours of your time each week.
Retail Assistant: Setting out all the stock in a user-friendly manner, tidying up, pricing and selling goods, looking after customers in a friendly way and helping with any telephone or online enquiries. A suitable individual will enjoy helping the public and possess or wish to develop good customer service skills.
Van & Stock Assistant: Collecting from donors and delivering to customers furniture, white goods, etc., moving heavy items into the warehouse, safely storing items, moving items to the sale area, helping customers at our premises and keeping areas safe and tidy.
Van Driver: Driving our vehicles to collect and deliver furniture, white goods, etc., planning the day's route and navigating, helping with the safe loading and unloading of goods. Suitable individuals for this role will require a clean driving license and will be over 25 years old.
Electrician / Gas Fitter: Testing and repairing electrical / gas appliances. You will need to have some experience for this role. Gas Fitters will be CORGI registered for this role.
Furniture Repairer / Joiner: Checking through the donated stock we receive, undertaking necessary repairs, sanding, painting, varnishing and finding alternative uses for items that can no longer be used.
……Creative? Hands-on? Want to Learn? Practical? Sociable? …. Whatever your skills, talk to us. The work of Tayside Re-Users covers all manner of activities and we are always in need of help and very keen to welcome new volunteers on board…. Talk to us…………
Become a Member
As a charity, Tayside Re-Users is always looking for skilled, interested individuals to help us achieve our goals. In some cases, individuals may have particular skills which would make them well suited to become a trustee and play a crucial role in our governance and direction as a charity.
If you are interested in trusteeship or becoming a member, please contact us for some more information.