We are currently

ACCEPTING

donations in line with government guidelines and legislation.
If you are planning to replace an older item of furniture , why not think about donating what you are replacing to us? We accept donations of good condition furniture of all kinds, electrical items, books + much more.
All furniture items in good condition can be uplifted from the Dundee area FREE OF CHARGE. Just call us on 01382 228806 to see if we can arrange a pickup.
The people of Tayside really do need your donations.
We are also happy to accept donations of the things below that you bring in. But please give us a call as at certain times we get overstocked on certain items and can't accept them temporarily.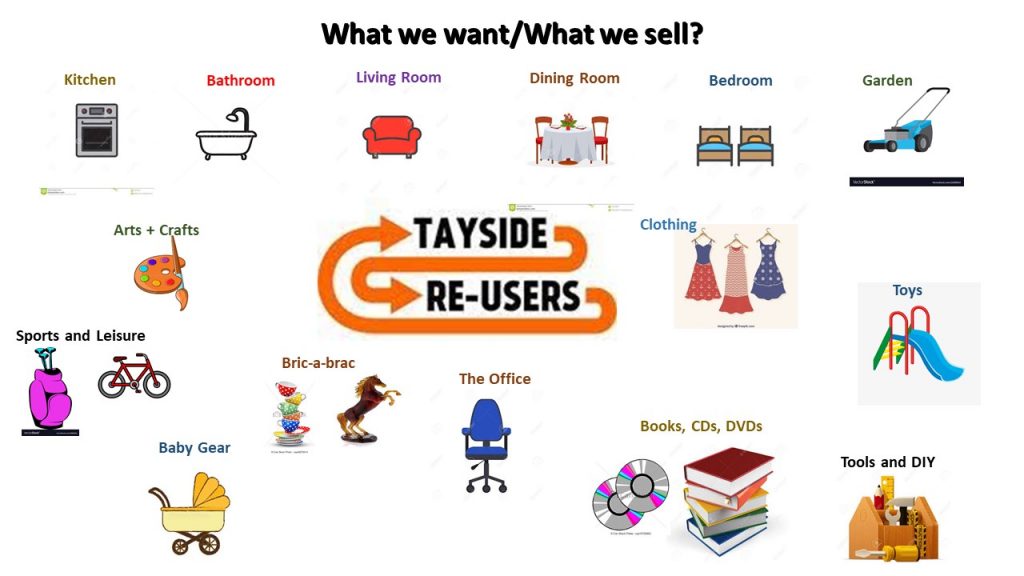 If you are unsure of anything then please do not hesitate to contact us.
Check for Fire Labels
We can only accept upholstered items if there is a label attached that lets us know it meets UK safety standards.
Mattresses and upholstered bed bases have to be in a good clean condition with no rips, tears or stains. The items must also have a fire label sewn in, which refers to BS7177 – which is the British safety specification for resistance to ignition of mattresses, divans and bed bases.
There are two versions of a fire label as shown below.They are permanent and will be sewn into or stapled to the item.
Unfortunately we cannot accept items where the labels are not on each individual item.The fire label may be on any external surface of the item including underneath removable seating and cushions.
Batch numbers must be present and legible on fire labels.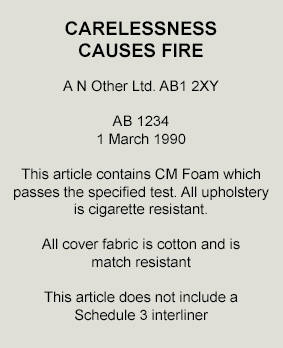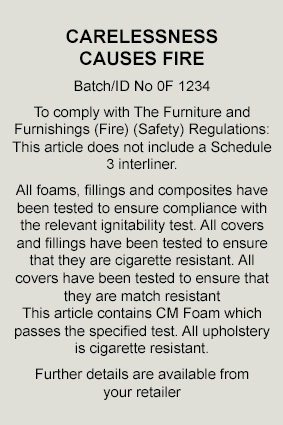 Gift Aid
If you are a UK tax payer we can claim Gift Aid on your donation.