Opening Hours:
Monday – Friday
9:00

to

17:00

& Saturday

10:00

to

16:00

To re-open, like all shops, Tayside Re-Users has had to implement a few changes to our procedures. There are three major changes to take note of.

The first major change is that we have implemented a one way system through the emporium. This is labelled in the store and we have provided a wee map below: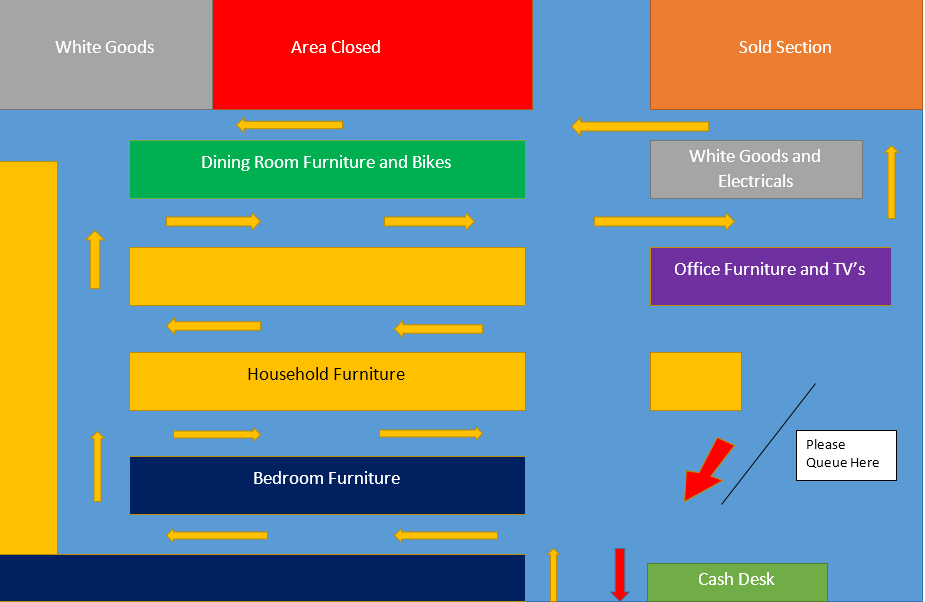 The second major change is that we have had to temporarily close Tay Treasures (clothes and toys), Aladdin's Cave (upstairs area with wondrously diverse items) and the Music & Books sections. Our newly implemented cleaning regime prevented us from allowing these sections to be opened just yet. We are looking into opening these sections as soon as we possibly can.
The third major change is our list of rules below which we need you, our awesome customers, to follow:
We can't wait to see everyone at Tayside Re-Users in the coming weeks. Working together we'll get through this and we might even get a new end table while we're at it!